PCMag's

Editor's Choice

4 Years in a Row

What is the AccuWeb Hosting affiliate program?
AccuWebHosting.Com is pleased to offer you a highly rewarding, flat-rate web hosting affiliate program. Join our affiliate program for free and earn up to commission for each signup for promoting our hosting services. In addition, with our new commission module, you will get an additional PPC commission for every visitor you send to our website even though they don't purchase any plan/product from us. No gimmicks, no tricks. Also, you don't need to be an AccuWebHosting customer to sign up for the affiliate program.
We respect every effort you make for promotion. That is why we appreciate these efforts by paying you a commission for every visitor you refer to our website. That means if you are sending a lot of traffic to us, but very few of them are signing up for hosting, you will be paid a commission for each visitor you have referred.
Participate in this win-win situation: more business to us and a lot of commission to you. Also, We have spent many years in this industry to build a brand that speaks for itself; all you need to do is spread the name to your audience and fill your pockets with the commission.
---

Why should I join the AccuWeb Affiliate Program?
Here are the benefits of joining our affiliate program.
Flat rate high commission starting from up to per sign up

Extended cookie life of 90 days

We will pay you for each signup, plus every visitor you bring to our website.

Unlimited money earning potential.
No entry barriers.

Support from an expert affiliate team.

A wide range of attractive marketing materials

Training videos and articles.

Calculate your potential commission from here: Affiliate calculator.
Shared Hosting
| Signups | Commission to you |
| --- | --- |
| 1 to 10 new signup / Month | / Signup |
| 11 to 20 new signup / Month | / Signup |
| 21 to 30 new signup / Month | / Signup |
| 31+ new signup / Month | / Signup |
Reseller Hosting
| Signups | Commission to you |
| --- | --- |
| 1 to 10 new signup / Month | / Signup |
| 11 to 20 new signup / Month | / Signup |
| 21 to 30 new signup / Month | / Signup |
| 31+ new signup / Month | / Signup |
VPS Hosting
| Signups | Commission to you |
| --- | --- |
| 1 to 10 new signup / Month | / Signup |
| 11 to 30 new signup / Month | / Signup |
| 31 to 100 new signup / Month | / Signup |
| 100+ new signup / Month | / Signup |
Dedicated Server
| Signups | Commission to you |
| --- | --- |
| 1 to 10 new signup / Month | / Signup |
| 11 to 20 new signup / Month | / Signup |
| 21 to 30 new signup / Month | / Signup |
| 31+ new signup / Month | / Signup |
Forex VPS Hosting
Commission Per Signup
Flat Rate Commission
/ Signup
Testimonials from our Affiliates
Read our 1k+ customer reviews from across the globe...

I am recommending Accuwebhosting to all my valuable clients. Truly great experience with Accu team. Support staff is truly dedicated and expert. With this support we can serve our client with 100% services. Thank you Accuwebhosting for providing such good services to clients.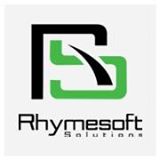 AccuwebHosting is a very affordable and fastest web hosting provider I recommend to all bloggers and digital marketers for one-stop solutions for your hosting requirements.

I have been working with Accu Web Hosting for about 3 years now and have sent them over 800 clients during that time. At times some of my clients have had special requirements and every time the team at Accu has been able to support their specific needs. The level of value and support on offer is second to none.


AccuwebHosting has been most transparent in sharing the commissions of Web Hosting Affiliate sales. Given the cheapest plans they offer, selling AccuWeb is easy and beneficial.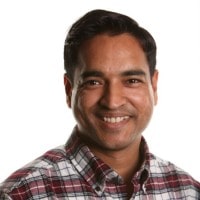 I use and recommend AccuWebHosting for all of your VPS and server needs. I recommend it to my customers to use for their Forex Auto-trading robots and it works great!

Jamye Vidrine United States

AccuWebHosting Affiliate Program is very cool. They pay for all traffic which even doesn't convert into sales. I haven't found it anywhere. Moreover, AccuWebHosting's Traffic Log helps you to analyze your affiliate traffic with date, time and country. By analyzing their system, I found their tracking system is amazing.


Unlimited Money Earning Potential
There is no cap on your affiliate commission earnings. Refer as many people as you'd like and get up to commission from our web hosting affiliate program.

Get Rewarded for your Every Effort
Yes! You heard it right. We will pay you for every effort you make to bring visitors to our website. This new enhancement in our affiliate program will reward you for your performance. Hurry Up! Become our affiliate and start earning from today.

Marketing Materials
You will have ready-to-use attractive banners, email links, text ads to attract visitors. Select the marketing material that complements your website look and user experience.

Robust Tracking
We use advanced, customized technology to guarantee that you always get the credit for each referral with 90 days of cookie life.

Easy To Use Dashboard
We provide an easy-to-use Affiliate Control Panel with capabilities to segment your referred traffic and monitor your marketing performance effectively.

Easy Sharing
You can easily share your affiliate links on any marketing platform like a blog, YouTube channel, social media profiles, or emails.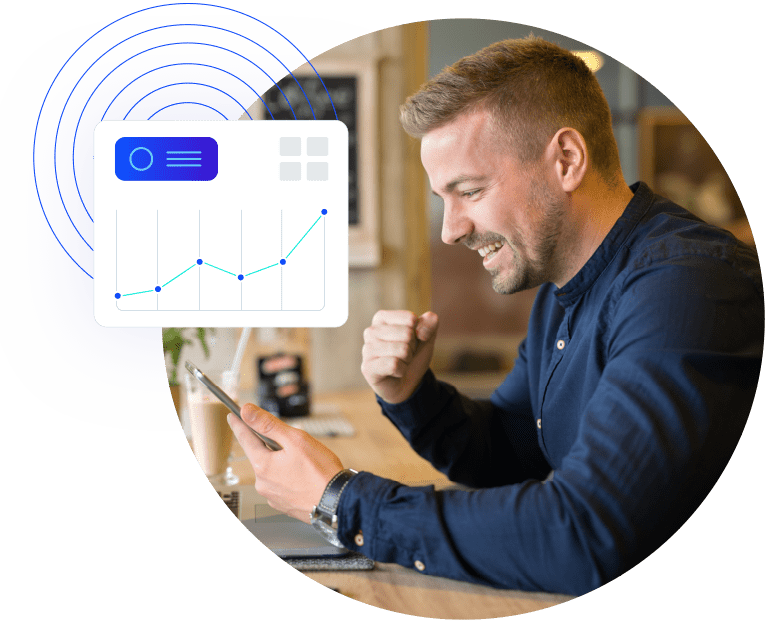 Sign up for our affiliate program HERE and activate your account as an AccuWeb Affiliate for free.
Log in to your affiliate dashboard.
Select your marketing materials and share them with your audience.
Start earning an impressive pay-per-sale and pay-per-click commission.
How Can I Promote AccuWeb Hosting?
Promote AccuWeb Hosting On Different Platforms To Increase Your Conversions
Place AccuWeb Hosting Banners on Your Website
Write Relevant Content and Promote Affiliate Links With Content Marketing
Share Your Affiliate Links in the Description of your YouTube Videos
Share Your Affiliate Links With Emails and Newsletters
Share Your Affiliate Links on Every Possible Social Media Platform and Messengers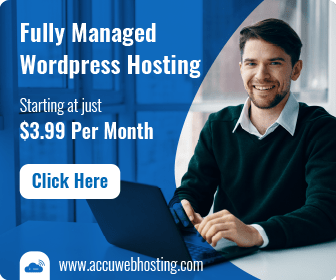 Choose from a wide range of AccuWeb Hosting's creative banners and text ads we provide to our affiliates. Then, post the eye-catchy banner on your website to attract visitors.
Where can I find the affiliate banners?
AccuWeb Hosting's Affiliate Program is an opportunity to monetize your website, blog, and social media to earn an impressive commission. You can refer new customers to us by recommending our best-in-class hosting services to your audience, clients, and friends.
You can sign up for our affiliate program from here. The affiliate program is free to join, and there is nothing to purchase. In addition, there are no sales targets or earning limits; you can make unlimited money from our affiliate program.
Yes, you can calculate your expected earnings as affiliate commission by adding data to this Commission Calculator.
No, our affiliate program is absolutely free to join. There are no charges for joining, and no prior purchase is required to become our affiliate.
Once your affiliate commission reaches , you can withdraw your earnings.
Anyone can join our affiliate program. If you have access to the internet, you can join our affiliate program and start earning impressive commissions.
AccuWeb Affiliate program provides an extensive length of cookie life of 90 days.
It will take 90 days to approve a sale; if your referred customer is active for 90 days in AccuWeb Hosting, your sale will be approved. This is to account for AccuWeb's impressive money-back guarantee, allowing customers to try our hosting easily and without any risk.
There is no cap on your earnings, the minimum commission you can earn per sale is ,and the maximum commission on each sale is . Additionally, we also pay you a PPC (Pay-Per-Click) commission for every visitor you refer to AccuWeb Hosting.
You can track the performance of your promotional activities from your affiliate dashboard. The dashboard will show you the data of the total traffic you sent and the number of conversions you made. Our advanced affiliate dashboard will also show you total transactions, earnings, unique visitors you referred, traffic sources, and many more statistics.
No, referring to yourself would not be considered as a sale. You can read our Terms and Conditions for more information.
Yes! We provide a wide range of attractive eye-catchy affiliate banners, text ads, text links, email links to use while promoting AccuWeb Hosting's services. Also, take care not to use any fraudulent activities for advertisement. Visit this page for more information.
You can get your affiliate banners and links from your dashboard. There are various attractive banners that you can use by just copying the source code and pasting it on your website. In addition, you can also create your own custom banners; as long as you are using your own affiliate links in them and not violating any of our policies, it is fine. Visit here to check our existing banners.
Yes, you are abiding by our terms as you become our affiliate. These terms are for the betterment and beneficial for affiliates, the organization, and customers. You can visit this page to check the Terms and Conditions.
No, anyone can become our affiliate for free. There is no necessity to purchase anything or become our customer. Even if you are an existing customer of AccuWeb Hosting, you can also become an affiliate and recommend the high-quality service you got from us.
Currently, we are not allowing such a payment option; we pay affiliate commission via PayPal for ease and convenience for our affiliates.
With our enhanced affiliate program, we offer you an opportunity to earn an impressive commission for promoting our hosting services to your clients and audience. You will earn both - a pay-per-sale commission of up to /sale and a pay-per-click commission for referring visitors.
Your affiliate commission will be paid via PayPal.
There is no limit on how much you can earn with our affiliate program. You can earn unlimited commission by promoting our services and filling up your pocket with handsome money. In addition, we will pay you an impressive commission for every legitimate sale.
Do not hesitate to reach out. You can ask your questions using this email address, affiliates@accuwebhosting.com; chat with us via live chat; we will be happy to assist you. You may also read our knowledge base articles.
Of course, if you have access to the internet, you can become an AccuWeb Affiliate. We provide our hosting services globally and have affiliates all over the world. There are no signing up fees to become an affiliate; you can sign up now to earn an impressive commission of up to /sale.