PCMag's

Editor's Choice

4 Years in a Row

Faster
Performance
Experience Faster Performance

Latest
Hardware
No Compromise with Hardware

Best Quality
Support
24x7x365 Guaranteed Support
Features of Linux VPS Hosting

Low Cost VPS Hosting
Our cheapest VPS offer starts at a mere $5.99 That's a steal. Experience exemplary service for an exceptionally economical price.

Full Root Access
If you're an expert, you will inevitably want to install, manage, and configure your VPS until it precisely accords with your vision. Simply put, our VPS offerings empower you to do this, as the totality of our Linux VPS solutions comes with full root access.

OS Options
By no means are you restricted to a singular Linux distribution, as we recognize that your needs may vary. A non-exhaustive list of what we provide includes: CentOS, CloudLinux, and Ubuntu, and plenty more. The choice is yours.

Guaranteed Resources
Our resource provisioning guarantees dedicated resources for your VPS, ensuring its potential is unleashed to the greatest possible extent.

Complimentary Backup
For your peace of mind, we offer complimentary backups with any of our VPS plans. No need to drown in the minutiae and technical details, we've got your back.

Cloud & SSD
SSDs offer incredible performance for your web applications, and if you're hungering for the next level of performance, do not fail to check out our Ultra Fast SSD plans, as well as our Fully Redundant Cloud plans. Chances are that once you do this, you'll never want to give up the undeniably accelerated performance ever again.

Dedicated IP Address
Dedicated IP Address assigned your VPS is used to access RDP and SSH connection or host your domain.

No Overselling
Accuwebhosting clients will get the complete advatage of their allocated resources with high performance. We never offer Overselling with any of our Product or technology.

Latest Available Softwares
Linux VPS with cPanel will include MySQL,PHP,APACHE,NGINX,Pearl,Python etc.
Looking for the Fully-Managed VPS? Talk with our VPS Experts now to answer any burning questions you have.
Our Windows VPS Hosting Plans
Features of Windows VPS Hosting

Low Cost Windows VPS
Experience more than just a Cheap Windows VPS at $7.99.

Full Root Access
You have the power and liberty. To do almost administrative access. anything. Whichever applications you need to install, or settings to change, you can. This is because every single Windows VPS that we offer is provisioned with full administrative access.

Licensed OS
A Windows OS comes pre-activated with all our Windows VPS plans. No need to worry about arcane activation procedures here, you can get to work immediately.

Guaranteed Resources
You will have guaranteed dedicated resources with VPS.

Complimentary Backup
We offer free Complimentary backup with any VPS plan.

Cloud & SSD
Check out our Lightening Fast SSD and Fully Redundant Cloud plans.

Dedicated IP Address
Dedicated IP Address assigned your VPS is used to access RDP and SSH connection or host your domain.

No Overselling
Accuwebhosting clients will get the complete advatage of their allocated resources with high performance. We never offer Overselling with any of our Product or technology.

Latest Availabe Softwares
Windows full OS VPS will include IIS 10.x Webserver with latest ASP.NET version,PHP,ASP.NET Core, Web Deploy, DNS,MVC 1 to 5 etc.
Supporting Over 100K+ Satisfied Businesses
Find helpful customer reviews and review ratings from Across the Globe...

The service is great and is the best hosting and most stable on the level of servers and technical support and I have not had any problems since you subscribed to them. I advise everyone to subscribe to this hosting.


I work with website development in WordPress. For me and my needs, he is a great host. Excellent support, service and servers are better than here in Brazil. I've migrated all my clients here and I have no regrets.


Accuwebhosting is a reliable hosting provider. I never seen any downtime for my blog and it has availability at 99.99% time. Their customer support is quick and gave required assistance during the troubleshooting.


I have a hosting reseller package with AccuWeb and have about 30 customers with them. I can only speak highly about the company regarding their great service and extremely competent technical abilities. Their technical staff has helped me on numerous occasions and their response time has always been very prompt...

Fully Scalable Virtual Private Servers
We're here to help you grow and flourish To provide for this, we allow you to augment your VPS, however you need, whenever you want!

Scalable Memory
Sometimes your server screeches to a halt as existing setup. your growing applications demand ever greater volumes of memory. No stress, though! With just a singular reboot, you can augment the quantity of RAM in your VPS without any deleterious effects on your existing setup. All our VPS plans allow for this, so you can start small and grow big at the drop of a hat.

Scalable Disk
File by file, you will fill up your disk, until it creaks and groans under the weight. This might be a problem at home – but here, it presents not the slightest obstacle. Expanding & upgrading the disk of your VPS can be achieved with several simple clicks, at any possible hour, no matter how improbable. This process is so simple and so effective that your data, settings and overall setup will remain completely untouched and intact.

Scalable Bandwidth
As your website grows, the stringent demands for data that your clients place on your VPS will only augment. As per usual, none of this presents trouble. At any time, for any VPS plan, you can upgrade and scale the bandwidth for your VPS. Relax, with the appreciation that even if you start small, your website can flourish and scale with us to serve any multitude of visitors.

Money Back Guarantee
Let's face it, you probably want to test how well our VPS will run your web applications before you fully commit. We're confident enough in our exemplary VPS service, that we'll offer you the full payment sum back if you cancel within 7 days. AccuWebHosting guarantees that this will be a turmoil free, no questions asked cancellation policy.

Unlimited Hosting
Your hosting needs might be a bit more complex than the average consumer. Perhaps you want to host multiple websites, or install a management console to ease your way into website administration. Effortlessly done. You have the capability to host unlimited websites on any VPS plan. Also provided are SolidCP, cPanel and Plesk control panel support.

Unlimited Databases
Data, data, data. Oftentimes you find yourself in need of yet another database to support your growing website's database-hungry demands. Naturally, all our VPS plans permit the creation of as many MSSQL and MySQL databases as you desire. The provided SQL Management Studio and phpMyAdmin installed in your VPS allow for the administration of each respective database. These applications are included in your VPS installation.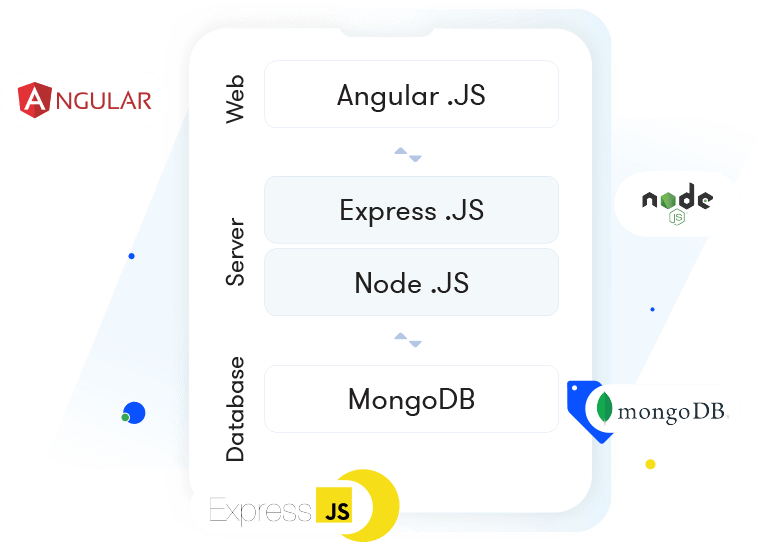 VPS Hosting combines several theories into one cohesive unit, rich in functions and benefits for businesses from the smallest Mom and Pop shops to the giants. Fully scalable, our systems will allow you to pay for just the portion of the system you need. No need to carry extra resources, hardware, and bandwidth around. Unburden yourself and give yourself a right-size model for your business.

Take a look at the multitude of options we offer. And if you feel overwhelmed by the depth and breadth of choices, don't despair. We have a whole staff dedicated to helping you sort it all out. Tell us what you want and need, then sit back and let us do the heavy lifting. Together, we can put a plan together that is sure to fit all your needs, and, of course, your budget.
VPS Hosting FAQs
Various Frequently Asked Questions regarding VPS Hosting.
Between mass-market, often resource starved shared servers and high-end dedicated servers, lies the VPS, or Virtual Private Server. Benefits and privileges abound, from full root or administrative access to economical, low price yet performant options. If you're beginning your journey into website and web application hosting, a VPS represents the best starting option, as it strikes an exceptional balance between performance, control, and price.
Yes. It is always possible to upgrade from our Classic VPS hosts to a speedier SSD offering. However, these inhabit different clusters, necessitating a downtime of between 30-60 minutes for your VPS. Naturally, your data and settings will be preserved, and we can even migrate your VPS at an hour of the day that is convenable to your schedule.
Yes. Whether it is for sudden exigencies or organic long-term growth, you can add more CPU cores, RAM, Disk Space or Bandwidth as required. To action any upgrade, our team necessitates taking your VPS offline for around 10 to 15 minutes. This upgrade can be performed whenever is most convenient for you. Additionally, your data and settings will remain unaffected by such an upgrade.
Yes. A Firewall is a critical component to the comprehensive safety of your VPS. Thus, we configure a Software Firewall to harden the security and diminish the attack surface of your server. If your performance and security needs are more specific, and you are searching for a Hardware firewall, please Click Here for additional details.
If your VPS is at a prospective risk of a Denial of Service attack, then you can purchase our DDoS protection service as an add-on. This allows for mitigation of DDoS attacks of up to20 Gbps. Please contact support for more details.
With VPS Hosting, you will get dedicated resources like RAM, Disk space, CPU and IP Address without sharing to anyone. This will allow complete advantage over your resources.
A VPS runs its own virtualized copy of an operating system, and customers have root or administrator access to that operating system instance. Thus, almost any software that runs on that OS can be installed as desired. Each VPS is allocated with a share of physical server resources, and each VPS instance remains isolated from other instances that run on the same physical server. VPS hosting is an economical and unparalleled solution for any individual who requires the freedom to alter their software at-will with root or administrator access, but does not require the frequently excessive resources and wallet-emptying price of an unbridled dedicated server.
Nope! There is no setup fee for any hosting plan. You will need to pay only for the plan you select.
Yes. This is available for our fully managed VPS's. This permits you to monitor resources and applications, to ensure you are squeezing out every ounce of performance possible. If you have decided that a self-managed VPS is for you, you'll always have the choice of upgrading to a fully managed instance to avail yourself to our monitoring services. Please Contact Our Support Team to discuss upgrading to a fully managed solution.
The World Wide Web can be a menacing place, particularly when you are just commencing your web hosting journey. To help protect your web server and attenuate the deleterious effects from potential 'bad actors' we offer ClamWin for a Windows VPS instance and ClamAV for a Linux VPS, at no additional cost. Please Contact Our Support Team to action the installation of antivirus and antimalware software on your VPS.
If you purchase managed hosting, we will be responsible for physical hardware and server monitoring so you don't need to worry about the technical issues on vps. Also, you will get our help to install any third-party tools on your vps and changes in OS as well as in controlpanel.