PCMag's

Editor's Choice

4 Years in a Row
What Our Clients Say
The real reviews submitted by our clients!

Review by Peter J Ohanlon
"I've hosted an average of 8-10 domains with Accuwebhosting since May 2004. Their pricing attracted me at first, but it could only have been the quality of customer support that has retained me for this length of time. My IT knowledge level is best described as dangerous. I am confident that I have created more than my share of "situations." Yet the guys and gals at Accuwebhosting have patiently and determinedly handled my problems and resolved all issues on a continuing basis. If you're looking for web hosting, things are going to go wrong wherever you go. That's just the nature of humans and our technology. You had better go with an outfit that can resolve your problems in a timely and professional manner. Accuwebhosting just did that for me again, prompting me to write this long overdue recommendation."
---

Exceptional Support at an Affordable Rate
Signing up with AccuWeb Hosting has allowed me to stop worrying about uptime and support! In turn that allows me to focus on important areas like growing my business.
Matt Sudowaski
Colorado, USA
---

Review by the HostingAdvice Team, Gainesville, FL
"AccuWebHosting offers robust features and flexibility across the board. Combining affordability and high-powered infrastructure, the company delivers SSDs and cloud flair even to shared servers. Particularly appealing to Windows hosting enthusiasts, AccuWebHosting should resonate with a variety of customers."
---

Review by Dr. George Cherian
"The windows hosting service provided by Accuwebhosting is amazing! I have been with them for sometime now and there is consistent quality support and that too prompt. The LIVE chat support that is available 24/7 is a tremendous source of confidence for website owners especially like me, where our business is totally dependent on the website being up!"
Dr. George Cherian, Managing Director
Internetworkz, a division of Covenant Network Technologies, Pvt Ltd
---

Appreciate quality with outstanding services
After an extended research, I made up my choice of hosting company with ACCU Web Hosting.com. It proved to be the right choice. Here is the reason as written in my letter of appreciation to them, after a series of service tickets being resolved:
I really am more than impressed with the quality of your outstanding services, and speedy response.

I have many times felt that some of my questions and problems are not part of your obligation. Yet you have always responded with care, and professionalism, exactly as you have done in this case with my statistics problems.

I am more than glad and happy to be your loyal customer. My reasons are pure business related, and I know very well to notice and appreciate good service, which in today's business is very rare to find.

I'll be glad to recommend you at any time, and show my true appreciation by telling the so many people out there seeking value and peace of mind with their hosting needs.
Keep up with your excellent service, and see prosperity in your hard work.
THANKS, AGAIN
---
These guys were quick on the draw in all departments
These guys were quick on the draw in all departments....and I tried a few providers (all worth mentioning) over a few days wanting to choose the best option. One usually get mediocre service with anything that's free online, and understandably so, but I was impressed from day one with the guys at Accuwebhosting. They proved and clearly get the fact that it is this kind of service is what will eventually get people to upgrade etc. Prompt responses and quick action. Very impressed.
---

Great Products, Great Service & Support!
It's been an absolute pleasure doing business with you guys, so far! I Every now and then I faced lots of difficulty in managing my VPS and website and had submitted a request asking for assistance. I'm glad to say that I got fantastic support from you people. You people are absolutely brilliant and the way he helped me set this up on a New Year, 2015. This shows people's dedication towards company. I would specially thank Allen S. He was helpful, understanding and walked that extra mile to accommodate my requests. He is one major reason behind my www.websitevidya.com. Already referredcouple of friends to use Accuweb services.
---

From Toothpick to Battleship!
I was college undergraduate, no Idea on hosting or what so ever. Due to the needs to live, I tried to understand website and found Accuwebhosting. Through their prompt service and very kind support Service (who also teach mo how to do things), I am now a hostter of several website. Glory to god, he gave talent to this people who shares knowledge to others.
---

Review by Alejandro Santacreu, Mutxamel, Spain
Accu Web Hosting not only provides Cheap Web Hosting and Free Domain Registration, they offer you one of the most patient and dedicated support staff I have ever seen. They solved a really complicated domain transfer, I was informed on every spot of the operation and they make the hard work or me. Five stars for you AccuWeb!!!
---

Great Tech Support
I've been using Accuwebhosting for multiple domains for more than a decade. They've always provided terrific tech support, and personal attention for solutions. I highly recommend.
---

Moving from Shared to VPS
I just moved my site from a shared server from another provider to AccuWebHosting. The transition took one day only (DNS, WebSite, Web Applications, FTP, mail, etc.). Now my services are on my own server. The support during the move has been great (Chat and Ticket System). All responses were quick and I would like to mention the extra step they take, not only to address an issue, but also to mention what was done. Great job.
Humberto Sequeira
Panama, PA
---

Excellent services to clients
I am recommending Accuwebhosting to all my valuable clients. Truly great experience with Accu team. Support staff is truly dedicated and expert. With this support we can serve our client with 100% services. Thank you Accuwebhosting for providing such good services to clients.
---

I'm still in shock at the excellent service
Accuwebhosting.com is not only fast, but reliable and always available to assist any questions that I have. For the price I didn't expect half of the service the provide. I would honestly recommend them to my closest friends.
---

Best Support Team
I have been using hosting service of Accuwebhosting for many years now. Probably it is the cheapest service and it's worth every cent I spent. Definitely they have one of the best support team. It is fast and intelligent. You will not be disappointed!
Scott Williams
Arkansas, USA
---

Review by WebHosting Secret Revealed Team
I enjoyed interviewing Rahul Vaghasia and learning more about AccuWebHosting and their growth and long-term success. Here are the key things I learned:
If you see a need that no one is fulfilling, figure out a way to turn it into a business.

Create an amazing team of experts who love your business as much as you do.

The customer is key to everything. Customer relations are more important even than SEO.

Change with the times. As customers' needs change, your company should be prepared to grow with that.

Let your customers drive your business. Keep an eye on what they are asking for and figure out how to provide it.
---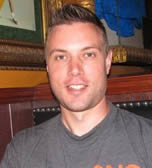 Review by Stephane Brault
"AccuWebHosting offers reliable hosting services and their support staff is a great asset for the company. I am using their Dedicated Server since a couple of years and never faced any issue so far. Whenever I need any kind of support, I just go to their live chat and they are available 24*7. My all websites are running like a charm on their server. You guys made this customer really happy. Thanks a lot, Accu!"
---
Review by Muhammad Imran Nazish
AccuWebHosting is an all-in-one hosting platform built for all range of users from individuals to business owners, developers to programmers and bloggers to launch web apps, websites, eCommerce stores, and blogs with less hassle. The infrastructure utilized by the company is not only cutting-edge but also lightning fast to deliver the fastest loading. Thanks to their SSD hardware, Xeon powered servers, redundant 1Gbps network connectivity, real-time backups, and Raid-10 storage architecture resulting in peace of mind web hosting solutions. Deploying WordPress, BlogEngine, and other popular CMS made easy with one click installer and fortunately, they support 100+ of one-click applications.
---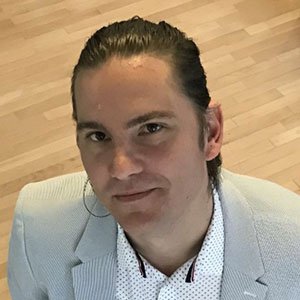 Review by Srdjan Mahmutovic
AccuWeb Hosting - Only the name is sufficient. I have been with them for years now and never got disappointed. Their servers are ultra-fast, and I get the latest features. The best part about them is the Technical Support. It is just amazing. They are available in chat all the time. I really recommend AccuWeb Hosting to those who are looking for the hassle-free Web Hosting experience.
---
Over 9000 Satisfied Linux Webhosting Clients
Read our 1k+ customer reviews from across the globe...